The Mossberg 500 airsoft shotgun is a fully licensed replica of the real gun. When shopping for this gun you may come across different versions or different manufacturers such as Smith and Wesson or Cybergun. More or less, all versions of the air-soft Mossberg 500 are the same gun with the exception of color. The current available model with the faux wood pistol grips is the one Tactical Airsoft Magazine's Steve Keary will be reviewing:
[wpsm_specification]
Pistol holster
Spring powered
Pump action
BAXS Shooting System
Mossberg Trademark
180 round magazines
Magazine Capacity: 180 Rounds
Faux Wood Grips
300 fps w/ 0.12g BBs, 200 fps w/ 0.20g (355 fps stated on box)
Triple Rail Mount on Receiver
Barrel Length: 16 inches / 41 cm
Red Cross Sight  Scope
Adjustable Hop Up
Velocity: 355 FPS (0.12g BB) / Range 130-140 feet
Brief Historical Background of the Mossberg 500 Tactical Airsoft Gun

Mossberg 500 has been a legend in the niche of rugged military or law-enforcement guns. As the Mossberg 500 tactical gained the pedestal of being a classic, it also engaged the attention of airsoft gunners. The steel-to-steel lockup and dexterous operation ability was a bit too much to resist for those looking forward to get their hands on the latest, power-packed gaming guns. The airsoft Mossberg M500 was born as a result of this fascination which is not surprising since legendary firearms continue to inspire airsoft guns.
A Vital Weapon in Your Arsenal
This shotgun is a great pick for those who want to bring some safe artillery to their pick-up games or backyard battles. It might not be the powerhouse that some airsoft guns have lately turned out to be, but it is lightweight and can provide tactical advantage when used as a secondary gun. Using in CQB (close-quarter battle) environments seems like apt application with 180-round magazine capacity. This means extended game-play—also a reason why the Mossberg 500 pistol grip has found favor for those enacting action sequences with props inspired by the movies.
Design and Appearance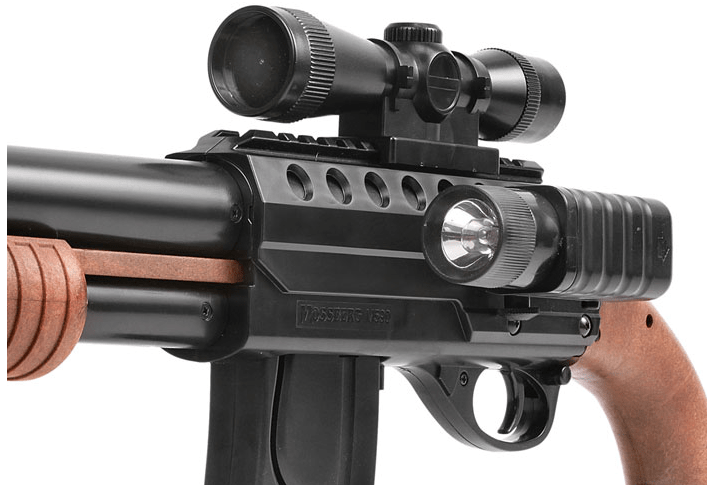 Despite being built light, the Airsoft Mossberg 500 Shotgun impresses with its pursuit of robustness. You get ABS and full-metal barrels. The heat-shields, located along the top, might be difficult to find anywhere else in this price range. The gun includes scope and flashlight attachments.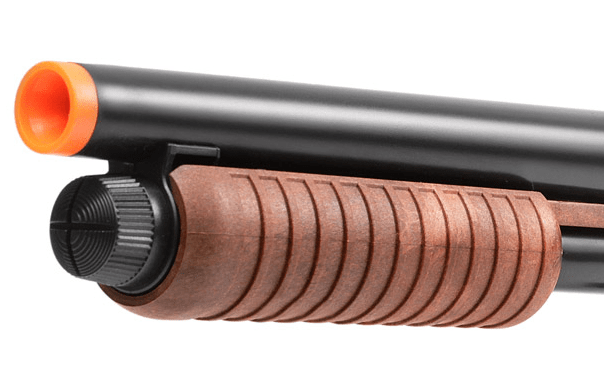 This is the ideal airsoft gun for those who are learning to maneuver artillery in this niche. The spring action is smooth and you don't feel jolted. The airsoft shotgun fires single BB.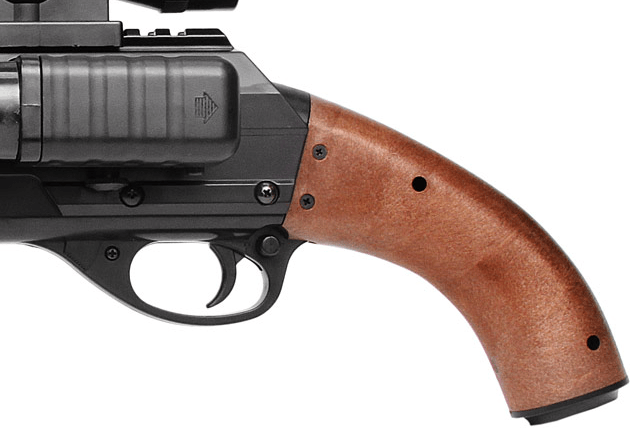 Like we said, the performance is not meant to challenge the best in this niche. Therefore, a velocity of 300-310FPS is rather satisfactory considering this is not meant for seasoned airsoft game players. The accuracy boosting BAXS hop-up system helps the shooter practice aim in plinking scenarios. Imitation wood fore and handle grips add to the build quality of the shotgun. Overall, the structural strength is good. Chances of facing rattles or creaks seem negligible.
Performance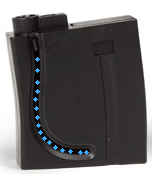 This is a real springer—you feel the highly wound spring at work here. The power is not meant to shock you but the Mossberg M500 pistol grip shotgun delivers enough for its weight and price. For a single shot airsoft gun, this shotgun is rather handy. It also offers some degree of versatility in terms of using magazines. This includes M47 shotgun magazines and Mossberg magazines. The eventual option is yours but it feels that the Mossberg variety, that is harder to source, might work much better. Finding spare magazines is not difficult and each can easily hold 15 rounds.
Further, the magazines are not totally opaque—with a single glance, you can get an idea about the number of round still left. This is another handy feature as you don't waste time in taking out the magazine and checking, making the reloading tactically superior. The best part about the Mossberg 500 Shotgun is its ability to deliver beyond your expectations. For a reasonably compact design, the performance seems something you expect from global bestsellers like members of the M47 fraternity!
Operation: Testing the Gun on the Airsoft Battlefield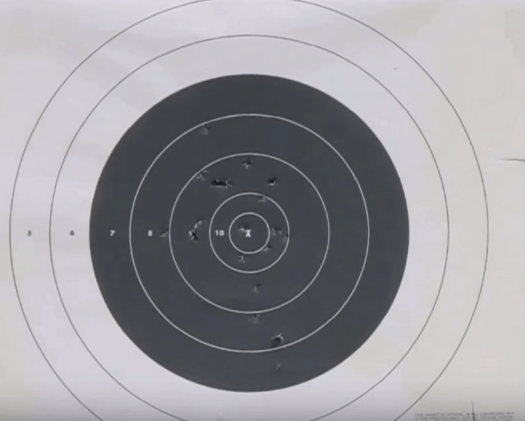 Mossberg 500 Shotgun is meant to be a mean performer in the battlefield. The spring shotgun uses a reasonably good polymer material that offers good grip too. Official figures suggest a shooting range of 65 yards is easily achievable. This does not seem far-fetched but 60 or thereabouts seems like a more realistic figure considering this is not meant to be an out-performer. However, what is lost in yards is made up in terms of accuracy.
The BAXS system has been spoken about a lot in budgeted airsoft guns and the Mossberg 500 uses this to its advantage, firing BB's with great momentum. And yes, the pump action takes you precariously close to the real deal. Presence of an integrated RIS mounted scope means you don't need to buy any accessory right away.
Concluding Thoughts
Yes, this spring airsoft shotgun requires you to cock it before each shot but if you are not looking for an uninterrupted stream of firepower, the Mossberg 500 airsoft shotgun makes for a sensible purchase. Inexpensive and easy to maintain, it needs no batteries or gas. Overall form suggests minimal use of breakable pieces. This is among the best picks if you are looking for tougher "fun" airsoft guns and not the performance freaks.