There are a lot of great airsoft brands out there, so it can be hard to choose the right one. Of course, if you're looking for high-quality and accurate replicas, you can't go wrong with Tokyo Marui airsoft guns. This brand has been around for decades, designing great products and innovative features that stand out from the crowd.
Short On Time? Here Is The Bullet List:
Best Silenced Airsoft Pistol: Tokyo Marui MK23
Best Spring Airsoft Shotgun: Tokyo Marui SPAS-12
Best Electric Blowback Airsoft Rifle: Tokyo Marui HK416 NGRS
Best Airsoft Sniper Rifle: Tokyo Marui VSR-10
Best Airsoft CQB Gun: Tokyo Marui AUG High-Cycle
**Below are our more detailed reviews. Click the links above to see current prices or read customer reviews on Amazon.
Tokyo Marui History
Tokyo Marui was founded in Japan in 1965, starting out in as a toy company and expanding to airsoft guns about 20 years later. The Luger P-08 6mm airsoft pistol was their first product and quickly became a best-seller in Japan. They expanded their line over the years and eventually started exporting their products around the world.
The downside is that it's challenging to import them under U.S. law since airsoft guns frequently have weapon company trademarks but lack the company's licensing agreement. To get around this little detail, many retailers importing these guns hide the trademarks with tape.
Due to weapon laws in Japan, most trademarked products use plastic for the bodies, with a low FPS rate of 350 or less. They still maintain high-quality and realistic designs, though. This brand is also involved in some of the conceptual weapons design for various video games, such as Resident Evil and Metal Gear Solid V.
Notable Tokyo Marui Products and Technologies
Tokyo Marui has a wide variety of products and technologies on the market today.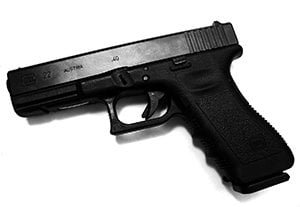 Original Version Gearboxes
The majority of the current airsoft AEGs are modeled using one of the Tokyo Marui basic gearbox designs. Most of these either use the Version 2 for their M4 or MP5 models or the Version 3 for rifles like AK-47, Sig 55x, and HK G36. Of course, later models don't include the version numbers since the more advanced models developed later use a different layout and form factor.
Magazine Specifications
Most of the AEG magazines used by brands today are also based off of the designs developed by Tokyo Marui.
Pistol Specifications
There are numerous GBB pistols that are produced by airsoft manufacturers like WE, KJW, and many more that base their designs on the original Tokyo Marui designs. The pistol magazines can also be used in both the Tokyo Marui guns and the clones designed by other brands.
Revolver System
Tokyo Marui has created an innovative design for its non-blowback gas revolvers. This is because these revolvers have the ability to hold 24 BBs in a standard six-shooter cylinder.
BSR-10 System
This brand created one of the first, and most common, spring sniper rifle systems. The popularity of this system has led to a huge upgrade parts market, plus led other brands to develop their own clone designs. A variety of modern airsoft sniper rifles are at least partly based on Tokyo Marui's VSR-10 system.
Tri-shot System
Every one of the tri-shot spring-powered shotguns available today is based on the mechanical system that Tokyo Marui developed for their Benelli M3 replica.
AEG Shotguns
If you're looking for a semi-automatic, magazine-fed tri-shot shotgun that is powered electrically, Tokyo Marui is the brand to look for. They were not only the first to create this, but they are also still the only manufacturer to produce them. There are two models to choose from, the AA-12 replica and the fictional SGR-12 shotgun seen in Resident Evil.
AEP Gearboxes
Tokyo Marui developed a much smaller AEG system to be used for pistols and SMG-sized airsoft guns. They also add many replicas to their arsenal, like the MAC-10, the VZ-61 Skorpion, and the Glock 18.
Tokyo Marui Airsoft Products
To showcase the best they have to offer, this brand has annual shows at a number of conferences, such as the All-Japan Model and Hobby Show and the Shizuoka Hobby Show. They also have new releases a few times a year, plus show off their limited edition models based off of pop culture or anime every May.
What Do They Make?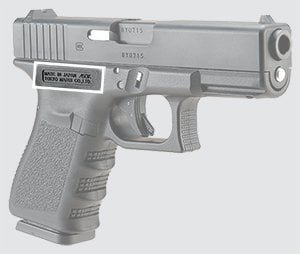 Tokyo Marui has trademarks on almost every type of airsoft gun there is, plus have some BBs available. Their pistol line includes Spring Heavyweights, which are accurate in both scale and finish. They also make EBB, GBB, NBB, and revolvers.
The SMGs include GBB, as well as AEG/AEP gearbox designs. For rifles, you can choose a Boys line 2/3-size scaled electric airsoft rifle, a full-sized AEG, a GBB, or an EBB/NGRS. There are also a few spring sniper rifles, shotguns, spring, gas, or AEG models available.
Does Tokyo Marui Make Their Own Products?
Tokyo Marui is known as one of the top brands on the market in terms of innovation when it comes to airsoft manufacturing. Not only do they make their own products, but they also don't allow others to sell their products under a different name. They also stick with their own stuff instead of rebranding the work of other brands as their own.
Where to Buy Tokyo Marui Products
Though this brand does export many of their products, it can be tricky to find them in the United States. There are a few U.S. retailers that do carry a limited selection of TM products, or you can try to import one from a retailer overseas. There are also people who are already familiar with the importing process you can speak to about getting your hands on a Tokyo Marui airsoft gun.
There are online retailers to try out, like Evike and Airsoft Atlanta, who may also carry this brand, though their inventory may fluctuate. eBay is another option for these guns and accessories.
If you're overseas, you can check out a retailer like Redwolf Airsoft or Echigoya, though you may have some issues getting a firearm lookalike through U.S. customs.
Notable Tokyo Marui Airsoft Products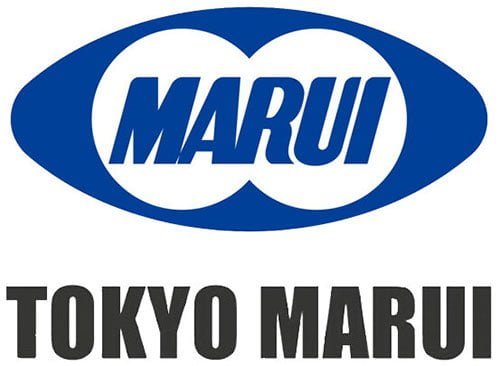 Best Silenced Airsoft Pistol:
Tokyo Marui MK23
The MK23 is one of the quietest and most accurate airsoft pistols there is. It has a polymer construction, with a non-blowback design. In fact, the only sound comes from the gas and from the BB when it exits the silencer. It doesn't sacrifice too much on power, either, giving you up to 360 FPS with green gas.
This pistol is equipped with common VSR-10 hop up buckings, which makes changing them out a breeze. It also includes a carry case, a mock silencer, and a LAM light module, both of which are removable for easy storage.
Pros:
Lightweight
Includes multiple accessories
Cons:
Too big for many holsters
Best Spring Airsoft Shotgun:
Tokyo Marui SPAS-12
The SPAS-12 was built using the original design for the Benelli M3 replica, with a high-quality polymer construction, a metal barrel, and some fixed metal sights. It has a triple barrel, which allows you to shoot 3 BBs every time you pull the trigger. Since it holds a 30-round shotgun shell-style magazine, this gives you 10 bursts at a time.
The SPAS-12 is spring-powered, so it needs no gas or batteries, saving you time and money. Though it doesn't come with a folding stock, you can get an aftermarket model from Hurricane if needed.
Pros:
No gas or batteries needed
Well-built
Cons:
Best Electric Blowback Airsoft Rifle:
Tokyo Marui HK416 NGRS
The HK416 is a new addition to the world of airsoft and one of the few Tokyo Marui models that are fully constructed with metal. It combines a large-capacity magazine and a convenient battery-powered operation with a high-quality and durable electrical blowback system.
This model uses proprietary magazines, though not compatible with the M4 or M16 series mags, and holds up to 82 rounds. The FPS is a bit low at 290. It may also be a bit tricky to get your hands on one in the U.S. due to the licensing issues.
Pros:
Full metal construction
Large magazine capacity
Cons:
Best Airsoft Sniper Rifle:
Tokyo Marui VSR-10
The VSR-10 is one of the most common airsoft sniper rifles on the market, so it's no wonder it's also the most copied. The barrel, bolt, and receiver are all made using metal for added durability but this rifle still maintains an affordable price tag.
Though it has a low FPS rating of about 300, the VSR-10 has a huge aftermarket presence. You can upgrade every part of the rifle, from the stock to the trigger sear. It may not be strong enough to handle some high-power internal upgrades though, so choose your pieces carefully.
Pros:
Accurate
Multiple upgrade options
Cons:
Best Airsoft CQB Gun:
Tokyo Marui AUG High-Cycle
For close quarters, you likely want a compact gun with high output. The AUG High-Cycle has a bullpup design with a mostly polymer construction, with lots of RIS space for adding optics, lasers, or any other accessories on your list.
This rifle shoots 25 RPS, with an FPS of 260 for close combat. You can customize it with magazines or other aftermarket parts to meet your specific needs, plus there are no trademarks on the U.S. version, so it is easy to get your hands on one.
Pros:
Bullpup design
High rate of fire
Cons:
Tokyo Marui Airsoft Final Thoughts
Tokyo Marui has been in business for a number of years, creating high-quality airsoft products that go beyond their customer's expectations. Though they may come with a high price tag and a low FPS rating, these models withstand the test of time, making them well worth trying out.
Thank you for visiting iamairsoft.com! If you like any of the products that you see in this article, please click on one of the BUY NOW buttons to make your purchase on Amazon. As an Amazon affiliate, we make a small commission off any purchase made through our website. This commission is how we can provide you with informative articles. You will not pay more on Amazon if you click through our website because the price is the same. For more great products and information about the game, check out our Airsoft Buyers Guides and Airsoft U!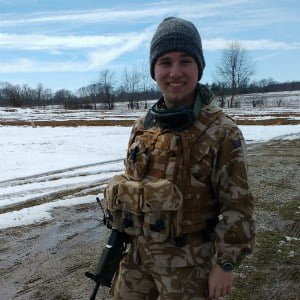 Noah Mains is a writer, an airsofter, and most importantly, he's stuck in the 80s. From Colt SMGs to David Bowie to brick phones, he has an acute appreciation for the greatest decade, and is more than happy to share his enthusiasm for the ALICE gear system (the superior loadout, of course) with anyone who'll listen.
Even More Related Buyers Guides: